#BookBuddyAThon TBR!
The BookBuddyAThon is a pretty relaxed Readathon from 7-13 May, where you find a buddy to take part with.
Check the details for
#BookBuddyAthon Readathon,
and the booktube channels of
Elena @ Elena Loves Books
and
Sam @ Cold Tea and Crumbs
who have put the event together.
So starting today, I'm taking part in this event with the brilliant
Ely
!
You should check Ely and Michelle's blog @ Tea & Titles!
So anyway, I'm ready and excited!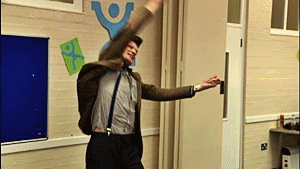 There are five challenges - here are my picks for the next week:
[Covers link to Goodreads]
1) Choose three books and get your buddy to pick one from them for you to read. Ely picked Rainbow Rowell's Fangirl for me. I'm so excited to read it!
2) Buddy read a book with your buddy. Am I Normal Yet? by Holly Bourne.
3) Read a book with your buddy's favourite colour on. Ely's favourite colour is purple, so I'm reading Shadow and Bone by Leigh Bardugo.
4) Read a book that's title starts with the first letter of your buddy's name (or at least appears in the title if not possible). Every Day by David Levithan. I've been wanting to read this one for ages!
5) Read a book that you want to... just because. Probably Julia Vanishes by Catherine Egan, because I have way too many ARCs I need to read.
Are you taking part in BookBuddyAThon? If not, what are you reading at the moment? Are there any other interesting events going on?